河上友信空間設計事務所は、インテリア設計、建築デザイン、家具デザイン、展覧会および展示会構成など、空間に関するデザインから企画、ディレクションまで幅広く行っています。
デザインワークでは、まず「思い」をじっくり聞き取り、場所の特性を読み取り、コンセプトを拾い出し、イメージをふくらませ、アイデアを整理しながら、唯一無二の空間を創り上げていきます。
"TomonobuKawakami SpaceDesigns" is ranges from design-related to space to planning and direction such as interior design, architectural design, furniture design, exhibition and exhibition composition. Our approach to design work is to gain your thoughts, read the characteristics of the place, build a concept, expand the image, organize ideas, and create a unique space.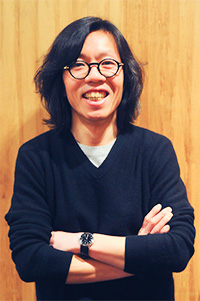 Profile
河上 友信
空間デザイナー
1969年 大阪生まれ
京都精華大学人文学部 卒
大阪デザイナー専門学校建築デザイン学部 卒
建築設計事務所、インテリアデザイン事務所等の勤務を経て、
2002年「GLAN FABRIQUE DESIGN WORKS」として活動をスタート
2003年、築100年超の木造建築をリノベートし、設計事務所・アートギャラリー・カフェを擁したオルタナティブスペース「GLAN FABRIQUE」をオープン
同時に「GLAN FABRIQUE inc.」を設立
2016年、設計部門である「DESIGN WORKS」を「河上友信空間設計事務所」へ改称
IAD(International Asosociation of Designers,Italy)ブランチメンバー
京都造形芸術大学 芸術学部 環境デザイン学科 講師
Tomonobu KAWAKAMI Space designer
1969 Born in Osaka,Japan
1993 Graduated Kyoto Seika University
1994 Graduated Osaka Designer's College,Department of Architect Design
1994-2001 Worked at some Architectural design offices
2002 Founded GLAN FABRIQUE DESIGN WORKS
2003 Opened a complex space"GLAN FABRIQUE"
2003 Founded GLAN FABRIQUE inc.
2016 Founded TomonobuKawakami SpaceDesigns
IAD(International Asosociation of Designers,Italy)Branch Member
Lecturer at the Kyoto University of Art and Design
Awards
2019 GERMAN DESIGN AWARD 2019(Germany) "Excellent Communications Design - Interior Architecture" 部門:Winner 受賞
2019 A' DESIGN AWARD 2019(Italy)"Interior and Exhibition Design"カテゴリー:Bronze Prize 受賞
2018 ASIA DESIGN PRIZE 2018(Korea) :Winner 受賞
2017 "Designer of the Year" title by IAD(Italy) :ノミネート
2017 A' DESIGN AWARD 2017(Italy)"Interior and Exhibition Design"カテゴリー:Bronze Prize 受賞
2017 iF DESIGN AWARD 2017(Germany) "Interior Architecture" カテゴリー:design excellence 受賞
2016 GERMAN DESIGN AWARD 2016(Germany) "Excellent Communications Design - Interior Architecture" 部門:Winner 受賞
2016 GERMAN DESIGN AWARD 2016(Germany) "Excellent Communications Design - Interior Architecture" 部門:Special Mention 受賞
2010 大阪府商店照明コンクール:大阪府知事賞 受賞
2019 GERMAN DESIGN AWARD 2019 (Germany) "Excellent Communications Design - Interior Architecture" Category / Winner
2019 A' DESIGN AWARD 2019 (Italy) "Interior and Exhibition Design" Category / Bronze Prize
2018 ASIA DESIGN PRIZE 2018 (Korea) / Winner
2017 "Designer of the Year" title by IAD (Italy) / nominated
2017 A' DESIGN AWARD 2017 (Italy) "Interior and Exhibition Design" Category / Bronze Prize
2017 iF DESIGN AWARD 2017 (Germany) "Interior Architecture" Category / design excellence
2016 GERMAN DESIGN AWARD 2016 (Germany) "Excellent Communications Design - Interior Architecture" Category / Winner
2016 GERMAN DESIGN AWARD 2016 (Germany) "Excellent Communications Design - Interior Architecture" Category / Special Mention
2010 Osaka Shop Lighting Competition / Osaka Govemor Award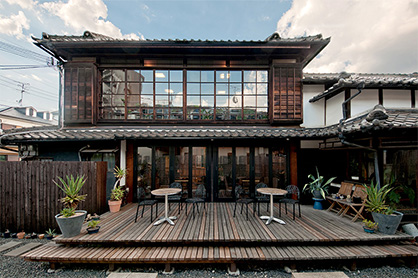 Office
大阪府茨木市駅前1-8-28 GLAN FABRIQUE 2F
TEL: 072-621-6951
河上友信空間設計事務所は、当事務所が築100年超の木造邸宅をリノベーションしたスペース、GLAN FABRIQUE(グランファブリック)内にあります。>Webサイトはこちら